Reading Time:
14
minutes
How To Create A Blog With WordPress
Writing a blog can be a daunting task for anyone including bloggers who have been writing blogs for years. Writing a blog takes practice, patience and persistence but it is worth the effort. If you are going to write a blog, you need to make sure your posts are interesting and relevant to your target audience.
Have you ever wondered how to create a blog with WordPress? Creating your own website or blog is a great way to share what matters to you with the world. Since 1998, over 23 million people have chosen WordPress to power the place on the web they call "home on the web." Millions of people across every continent use WordPress – from individuals and nonprofit organizations, to small businesses and corporations.
This guide will take you step by step through all of the necessary information for creating your very own WordPress blog. You'll learn how to choose a web host, find a great theme, write your first post, and much more. By the end of this guide, you'll have everything you need to get started with WordPress!
What is a blog?
A blog is a website that contains articles, typically arranged in reverse chronological order, each of which is typically accompanied by a headline and short summary.
Blogs are typically maintained by one or more individual bloggers, and often cover a particular subject or topic. Blogs can also be combined into an online personal journal or diary.
There are many reasons why you might want to start a blog. You might want to use your blog as a way to build your personal brand, or you might want to write about topics that interest you.
How to Start a Blog on WordPress for Beginners
Before you dive in you need to understand your business needs. Whether you want to start with free blog or self-hosted blog using WordPress as a beginner you should know the differences between wordpress.com and wordpress.org.
WordPress.com vs wordpress.org -what's the difference
WordPress.com and WordPress.org are two very different platforms. WordPress.com is a hosted platform, while WordPress.org is a self-hosted platform.
The main difference between the two platforms is that WordPress.org gives you more freedom and control over your site. With WordPress.org, you can install any plugin or theme you want, and you have full control over your site's data and traffic.
WordPress.com is a more limited platform, and you're not allowed to install any plugins or themes. You also can't sell any products directly from your WordPress.com blog, but you can include a link to an external site where people can buy products.
WordPress.com and WordPress.org are both versions of the WordPress software, but they are not the same. WordPress.com is a hosted service, while WordPress.org is software that you download and install on your own web server.
The main difference between the two is that WordPress.org gives you more control over your website. With WordPress.org, you have to host the software yourself, but you also have more freedom to customize your website however you want. WordPress.com is more limited in what you can do with your site.
Another difference between the two is that WordPress.com has a larger community of users. This means that you have more support and resources to help you with your website.
WordPress.com vs wordpress.org -which one should you use
If you're interested in blogging and don't want to spend any money, then you should use WordPress.com because it's free. But if you have the cash and want more flexibility with your blog, then self-hosting is the way to go.
Ultimately, the best option for you will depend on what you want to do with your website. If you're just looking for a simple site, WordPress.com is probably a better choice. But if you want to have more control over your site, or if you're interested in learning how websites work behind the scenes, WordPress.org is probably the way to go.
But the most important thing is to just get started! WordPress has made it easier than ever to create a beautiful website, and you'll be surprised at how easy it is to learn as you go.
Blogging can be a great way to express yourself and share your thoughts with the world. If you are interested in starting a blog on WordPress for beginners, this article will teach you how to do it.
Step 1: Get a domain name
The first step is to pick out what you want your domain name to be. You can get one from any of the domain registries such as Bluehost or Namecheap. Once you have picked out your domain, remember to buy it right away because there is usually a waiting period before it becomes available again.
Step 2: Choose Your Web Hosting Provider
Before you can start using WordPress to create your blog or website, you'll need to select a web hosting provider. In order for WordPress to work, you'll need to have a web host that supports PHP and MySQL.
You can check if your web host supports WordPress by visiting the WordPress Hosting page on their website. You can also see our guide on how to choose a web hosting provider here.
Step 3: Sign Up For A Web Hosting Account
Once you've decided on a web hosting provider, you'll need to sign up for an account with them. To do this, simply visit their website and follow the on-screen instructions. You'll be asked to provide a username, password and email address during the signup process.
If you've chosen a WordPress-specific hosting provider, you'll also need to provide your domain name. The process is usually very straightforward, but if you have any questions about it then please contact your web host directly for assistance.
Step 4: Create A WordPress Site With Your Hosting Provider
After signing up for an account with your hosting provider, you'll need to create a new WordPress site. You can do this using the provider's cPanel control panel or some other method, depending on the hosting provider.
Most hosting providers have some sort of Wizard or one-click install for WordPress. It will guide you through setting up your new site and installing WordPress on it automatically. If your host doesn't offer a one-click install for WordPress, then you can usually set up a new site manually. For more information about how to do this, check out our article on how to install WordPress.
When you're setting up your new site, make sure that you select the option to create a new database for your site. If you already have a database set up for another website or service, then don't use it for your WordPress site. This will help keep your sites separate and secure from each other.
Step 5: Choose which WordPress theme you want
The next step is deciding which WordPress theme you want for your blog. There are free and paid themes that offer different features and layouts so it will depend on what features and layout
Log in to your WordPress and go to the Appearance page. You can find this by going to Appearance and click Add New. In the search box, type in your favorite theme and click Search. This will bring up the theme you need. Click Install Now and then Activate Theme when it appears on your site.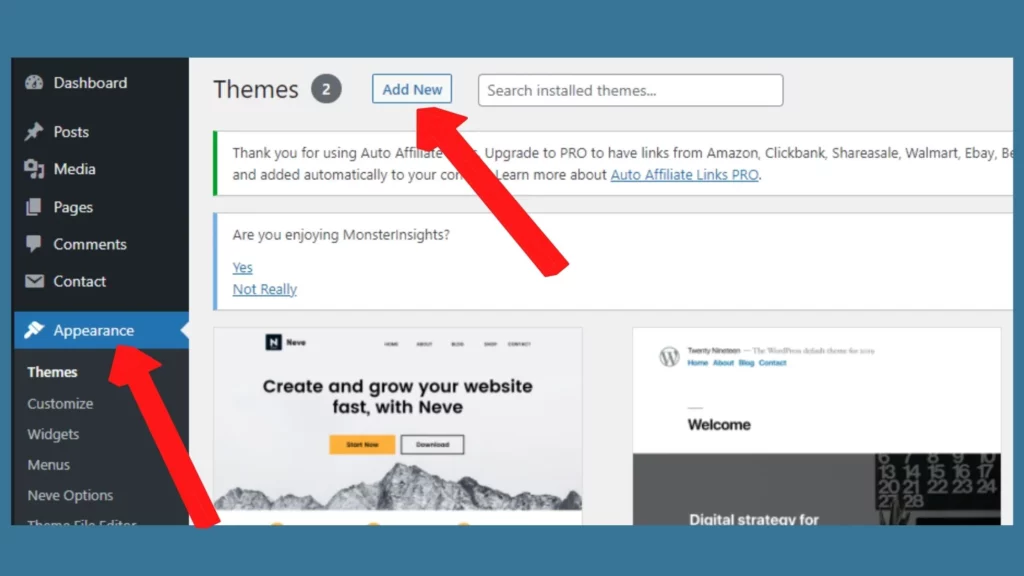 Customized themes for your WordPress blog are available to meet any need you may have, including business, hobby, and personal.
Step 6: Choose which WordPress plugin you want to use
Once you've installed WordPress on your new site, log in and go to the Plugins page. You can find this by going to Plugins and click Add New.
In the search box, type in your favorite and click Search Plugins. This will bring up the plugin you need. Click Install Now and then Activate Plugin when it appears on your site.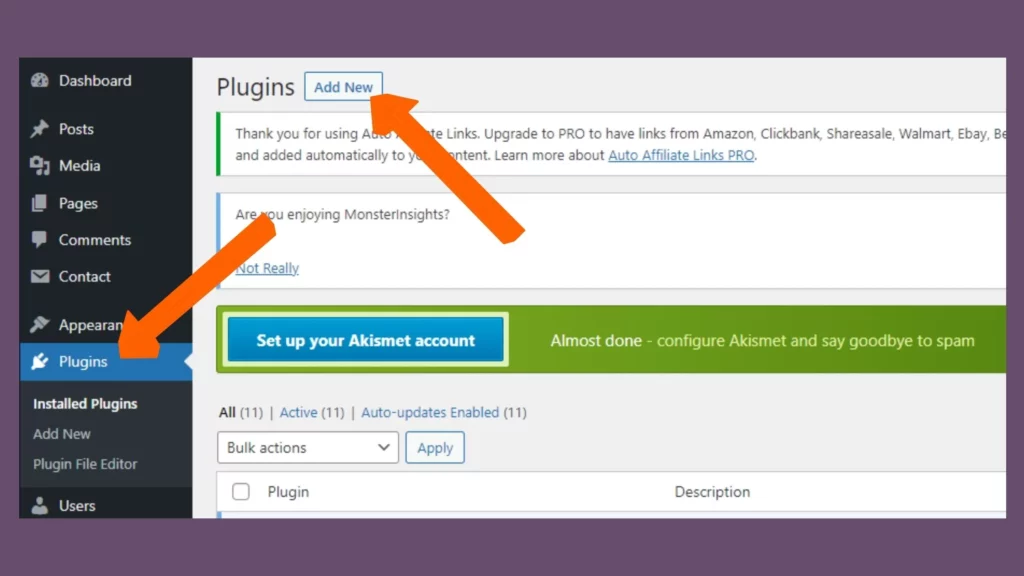 You can install plug-ins to make your blog interactive, such as Google maps to show where you are or social media sharing buttons.
What is a free website or blog?
A free website or blog is a service that allows you to blog or create a website for free.
Benefits of a free website
There is no need to pay for building and hosting the site.
You can use it for free for an unlimited time.
It does not matter what niche your site is in, there will be a free website or blog for you.
How to set up your free website
There are generally four steps to setting up your site: Registering, choosing your domain name, setting up your design, and getting your content.
A free website or blog is a site that does not require any payment to be used. These types of sites are often called "free" because they cost the user nothing to start and maintain the site.
A free website or blog is typically given to the user for free, with few or no limitations, and can be used by anyone.
It's because of this that these sites are often hacked and spam-ridden.
Why WordPress? So you want a free blog?
There are a lot of reasons why WordPress is the best platform for blogging. It's the most popular blog publishing software, it's open source so it's free to use, and it's easy to get started.
There are two versions of WordPress: the free and open-source edition, which is available to download at WordPress.com and managed by Automattic; and the self-hosted edition, which is installed on your own server, like at your place of business.
WordPress is the number one blogging platform in the world. The WordPress community knows that a few variables determine what makes a website successful: design, loading speed, and content.
Setting up your free website or blog at WordPress.
Setting up your free website or blog at WordPress is a great way to get started with blogging. It's easy, you can do it on your own, and it's free! This article will teach you how to set up your WordPress account and create your first post.
1) Go to WordPress.com and click the "Create a Free Blog" button.
2) Enter the site name, URL, username, password, and email address.
3) Add your blog's title and tagline.
4) Check the "I agree with the terms and conditions"
WordPress is an open-source blog and website platform that is free to use. It was originally created in 2003 by Matt Mullenweg and Mike Little, and the company was acquired by Automattic in 2005. WordPress has been the most popular blogging platform since 2008, with more than 60 million websites running the software.
Why you should create a free website
If you're looking to add an internet presence to your company, there are a number of ways you can do it. One of the most popular is creating a website. This article will address why you should create a free website, and how to go about doing so.
In this day and age, it's essential for a business to have a website. A website provides you with an online presence that allows people to find you easily. It also increases the visibility of your business, which can give it an edge over competitors.
A free website is perfect for many businesses because it is affordable and easy to set up. If you are interested in building a website for your business, there are several options to consider. A free website is an option that you should seriously consider.
Creating a free website is a great way to start your online business. A lot of people think that they need to spend money to start their website, but it's not true. You can use sites like WordPress and Blogger to create a free blog or site.
A free site is also great because it's easy to change and update. You can find tutorials online that show you how to update your website without spending any money on software or design fees.
You can also get more traffic with a free website. You don't have to worry about the cost of advertising, hosting, or any other expenses that are associated with having a website. With Google Analytics, you can track the traffic that comes to your site and see what search terms people are using to find your site.
If you use Google Ads or have a Facebook page, you can set up tracking codes for these so that you can see how many visitors come from each source. This will help you figure out which keywords work best for your business and what types of content will get more traffic.
How to create a free website or blog
Blogs come in two forms: free blogs and self-hosted blogs.
A free blog is hosted on a blogging platform like Blogger or WordPress.com and the company that provides the platform is the one hosting your website. You can read more about free blogs in this article. Self-hosted sites are websites that you host or pay for yourself, on a web hosting service like Bluehost.
In order to create a self-hosted blog, you will need to register with a domain name registrar, purchase hosting, and set up your site using a service like Bluehost.
The first step in creating a free website or blog is deciding if you want to use a domain name or a subdomain. A domain name like example.com will cost money, but it will also give your site an identifiable web address. A subdomain like blog.example.com on the other hand, costs nothing and will let you use any web address you'd like.
Once you've figured out which option you want to pursue, create a hosting account with an online service. You can use Google Drive or Dropbox for storage, but there are many other options as well.
What is your business about? How to use WordPress for business
Currently, using WordPress is one of the best trends because it has made website creation so much easier. It also has a lot of built-in features, which are very useful for businesses.
WordPress is one of the most popular content management systems available right now. It's a free and open-source software that can be used to manage your website, blog, or online store. It's also easy to use, even for beginners.
This article is about wordpress for business. WordPress is the most popular site for blogging, with over 60% of all sites using it. It's so popular because it's an easy to use content management system that can be customized to any needs.
WordPress has been around since 2003 and has a strong community behind it. Myriad of developers have contributed to the software, which is open source and free to download. The database of plugins and themes is immense, so there are plenty of options for customization.
Why You Should Build A Blog And How to Get Started
There are many reasons why you should start a blog. Blogging is a great way to build your brand, share your expertise, and make money online.
In this article, we will discuss how to get started with blogging and share some of the best ways to monetize your blog.
How To Write A Blog Post That Will Get You Attention And Traffic
There are a few things to keep in mind when writing your first blog post. It's important to stay focused on the topic and remember that you're writing for people who might not know much about the topic.
Try to include a story or anecdote that will make people want to read more. You can also include visuals such as photos or illustrations in order to make your content more appealing and easier for readers to digest.
Do you have a specific type of reader in mind? If so, make sure to write for them. If not, think about who might be reading your content and how they would react to it. For example, do you want to attract new readers? Are you trying to get a reaction from your readers? Do you want to inspire them?
To help you figure out your ideal reader, ask yourself these questions:
What is my goal for this piece of content? Who is my target audience? What are their pain points? What do they need to know to solve their problem? How can I get them to take action based on what I write about in this piece of content?
1. Creating an amazing title for your blog post!
A good title is the key to generating traffic. Your blog post title can be witty and funny, serious and thought-provoking, or anything in between. But if your blog post title doesn't catch people's attention, they won't visit your site to read it.
It's important to have a catchy title that reflects the content of your blog post so readers will know what to expect when they click on it.
Consider these titles for an article about deciding whether or not to sell your house:
"Should I Sell My House in This Economy?"
"How to Know Whether It's Time to Sell Your House"
"Five Reasons to Sell Your House Now"
A combination of these is the best approach, but this example shows that you don't have to choose just one. Use title tags that are compelling and specific to your target audience. If you have a post about losing weight, consider using these as your title tags:
"Lose Weight by Eating More Veggies"
"How to Lose 10 Pounds in a Month By Changing Your Diet and Exercise Routine"
Figuring out what your blog post is about can be really tough sometimes, especially if you're trying to come up with a title.
The first thing to think about when brainstorming titles is what you want your readers to do after they've read the post. Do you want them to share it on social media? Keep reading your blog? Make a purchase?
Once you know the desired outcome, it's easy to figure out what to call your blog post. For example, if you want readers to share your post on social media, use words like 'share', 'spread', or 'shout'.
This strategy is also helpful if you want to encourage comments on your blog post. You can use words like 'tell us', 'talk', or 'share your opinion'.
14. How to create a catchy headline that keeps people reading!
The secret to a great headline is curiosity.
The curiosity in your headline will drive people to click and read more.
You can use blatant curiosity, like "How to Make a Headline That Keeps People Reading!" or softer curiosity, like "Is There Something Wrong With You?"
There are a few things to keep in mind when you're trying to write a headline that will grab people's interest and draw them into your content. Keep these tips in mind as you edit your headlines:
Use capital letters and punctuation to make words stand out
Create a sense of urgency (e.g., offer a free report)
Incorporate numbers (e.g., 10 best ways to…)
Use short, simple sentences
Be specific and use keywords
Include the year if it's relevant to the blog post
2. The body of your post. What to write!
The second secret of viral content is to use images that are worth a thousand words. If you want to get your article shared on social media, use an image that will catch people's attention. There are many ways to do this; for example, using infographics, charts and graphs, or other images that illustrate your point.
The third secret of getting a post shared is to ask people to share it. You can ask readers to share a post in the opening paragraph or in the end, but the most effective place is at the very bottom of the article with a button that says "Share this post" or "Share with your friends." The button should be clickable, and you should provide text for people to share the post.
If you want a specific number of shares, it's best to set a goal. If you want ten shares on a particular article, then set that as your goal in Google Analytics and keep track of how many people actually share the post. If you don't get to your goal, write another article.
The fourth secret of viral content creation is to know your audience or at least be able to predict what they like. If you can do this, then you'll be able to create the kind of content they'll want to share with their friends.
The fifth secret of viral content creation is being original. As we all know, the internet is huge and it's a jungle out there trying to grab our attention. This means that if you want your content to stand out, you have to be as original as possible.
3. How to create a catchy conclusion that keeps people reading!
The average attention span for humans is 140 characters, or about 18 seconds. How do you keep people reading after that? The answer is simple: captivating copy.
First, start with a strong introduction that makes readers want to click through. From there, use a variety of persuasive writing techniques to grab and hold attention. Add in an intriguing story and sprinkle in a few witty puns.
To create a catchy conclusion for your blog post, you want to make it as concise and attention-grabbing as possible. The best conclusions are often the shortest. Provide readers with a clear direction on what they should take away from your post, or a call to action that you're asking them to take.
4. Your call to action! Make them want more!
Create viral social media content.
We are a team of experts in digital marketing, with over 10 years of experience helping people like you grow their business. We'll show you our 3 secrets to viral content creation to increase blog traffic.
5. Free web hosts for your new website or blog!
A webhost helps you show your website on the internet. There are many options, including free ones.
Some free webhosts are
Blogger
WordPress
Weebly
Wix
Tumblr
SquareSpace
Yahoo!
These sites have their own pros and cons, with different features and limitations. When choosing a hosting site, find one that has features that suit your needs.
While there are many free web hosting services out there, finding the right one can be a challenge. Free web hosts offer different options for WordPress, Cpanel, FTP, and HTML. Below is a list of the best free web hosts and their features.
6. How to create a catchy introduction that keeps people reading!
If you want to create a captivating introduction that will draw your audience in, consider the following tips:
1. Grab their attention early by telling them the story before you even introduce yourself.
2. Make it personal by telling them what this topic means to you.
3. Engage them by asking a question, or telling a story and asking for their opinion.
A catchy introduction that keeps people reading is hard to come by. You can't just throw anything out there and hope for the best. You need to be strategic and think about what your audience wants and needs from you.
The key is to make sure you're telling the truth in your introduction. For example, let's say you're running a dog training company. You should tell the truth about it! You can say something like, "We specialize in training obedient dogs, so you don't have to worry about your pup getting into trouble when you're not around."
By doing this, you're immediately setting yourself apart from your competition. Your customers will see that you're a dog training company that specializes in obedience training and that you have nothing to hide. You can also tell them about the type of dogs you train (i.e., large breeds or small breeds) so they know whether or not your services are right for them.