Reading Time:
19
minutes
What is web hosting?
Why do people need web hosting? Some people don't know what web hosting is, let alone why they need it. It is important for any business to have a website. If you are just starting out or your site is not doing well, this article will help.
The business of providing file storage space and other services on the internet is called web hosting. Web hosting services generally include both a server(s) and data center to provide the physical layer of infrastructure needed for the web host's clients to publish content, together with a control panel for managing services such as FTP, email, databases, and domains.
In order to store web pages, images and other data you need web hosting system. It is a form of internet hosting service that allows individuals and organizations to post content on the internet.
This section should include:
How web hosting works
How much web hosting costs
The benefits of web hosting
Why do you need web hosting
How web hosting works
Web hosting is a necessary part of the web development process. Web hosting is the service of storing web pages and other files on servers connected to the internet.
The owner of a web page can use a hosting provider's servers to upload their HTML and other content, to publish their page on the internet. The hosting provider will charge a monthly fee for this service based on the amount of bandwidth used or the number of hours the site has been live .
Web hosting providers usually offer additional services such as data backup, email accounts, databases, scripting languages, and so forth.
Web hosting is a service that offers multiple services. These services include storing web pages on a server. Storage of web pages on a server allows accessibility on the internet.
The company will provide servers, data center space, and bandwidth to store the website visitor's site files. A client or customer can then upload their website files to the hosting provider's system using FTP or Secure Shell (SSH) file transfer protocol. The client or customer can then direct their domain name service (DNS) to point to the hosting provider's IP address. The hosting provider will also set up a DNS for the client if requested.
Hosting providers usually charge clients on a monthly basis for the service, often with additional charges for bandwidth and storage space used. In addition, some companies offer an additional service of website analytics which measures traffic and usage patterns.
While web hosting is also an integral part of a larger Internet service provider (ISP) or a specialized hosting service that provides shared web hosting and related services. There are different forms of web hosts. These forms are companies, organizations, associations, or individuals.
A single host may offer multiple services at different price points. But there are also "free" hosting services .
Today, many hosting businesses offer "free" services. This can be a tempting offer but the "free" services are not absolutely costless.
Businesses usually hid costs in overheads . For example, advertising included on web pages. By understanding the full cost, you can make an informed decision about whether or not the service is worth the price.
How much does web hosting cost?
What is the cost of hosting? Web hosting prices vary depending on what type of plan and service you need. In general, the price starts at $5 per month.
Web hosting is essential for any website. It allows your site to be seen by the entire internet, and it enables you to publish content. Web hosting providers offer a range of hosting options that vary in price and features.
There are crucial information you will need to know in order to choose the right web host for your needs. The first is your budget – how much you can spend per month on hosting fees. The second is the type of service needed – shared, VPS, dedicated, or cloud servers.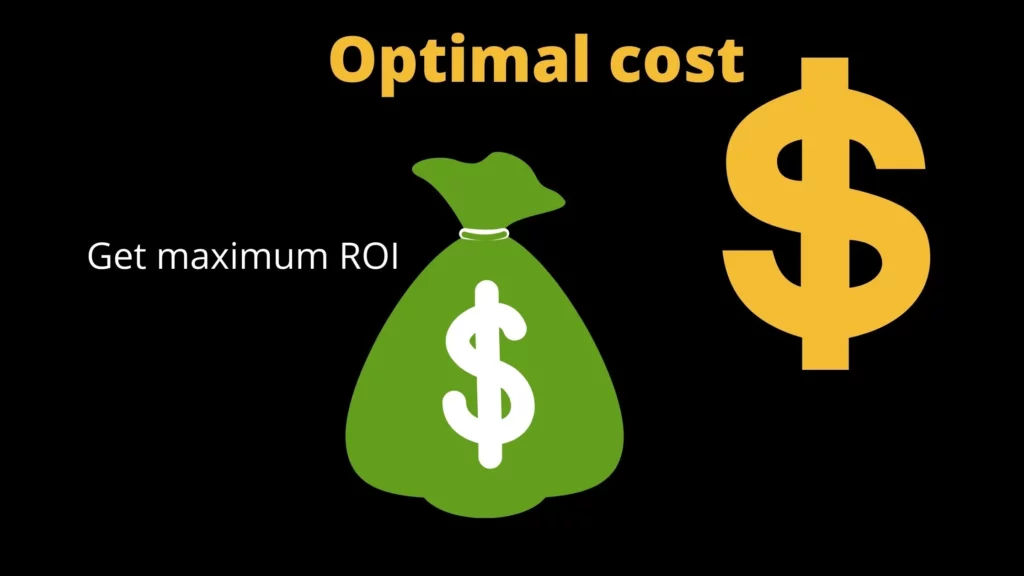 Web hosting is the central platform on which a website is built. The web hosting service provider always serves files to its visitors, whether they're images, HTML pages, or entire websites.
Web hosting services are paid on a monthly basis (or sometimes yearly). This is why it's called "monthly payment" or "pay-as-you-go" hosting. There are various pricing plans available for web hosting. The most common term for paying for web hosting is a "hosting plan."
The benefits of web hosting
Web hosting is the foundation for any website and it's something that many people take for granted.
Web hosting is a necessary service for any website, and there are many benefits to choosing the right web host.
One of the best things about web hosting is that it provides you with an easy way to get a domain name. Web hosting services provide you with an unlimited amount of space to upload your content and this is an excellent way to create a professional-looking site.
There are many benefits of web hosting. For one, it provides your site with a domain name and space on the internet to store your site's files (the server). The server also has a public IP address, which can be used to identify your site's location on the internet.
Your website will not work without web hosting; if you don't have this, it won't be visible on the internet. You'll also need to pay for web hosting as part of your monthly expenses, so it's a good idea to shop around for the best deals.
Why do you need web hosting?
Web hosting allows you to host your site on a server so that it can be accessed by visitors. Hosting also provides your domain with an IP address.
What is a server?
Everything You Need To Know About Servers: A Server Guide.
This is a server guide for all those who want to know more about servers. This section will teach you what a server is, how they work, and the different types of servers on the market.
What is a server? A server is a computer that provides services to other computers on the network. Servers can be either physical or virtual, and they are usually set up as one or more services that are accessible from the internet.
The server has two main purposes: hosting content and providing access to information. Typically, a server will host one or more of the following: a website, email, office programs, databases, FTP, and more. A server is generally a powerful computer that can handle many tasks at once.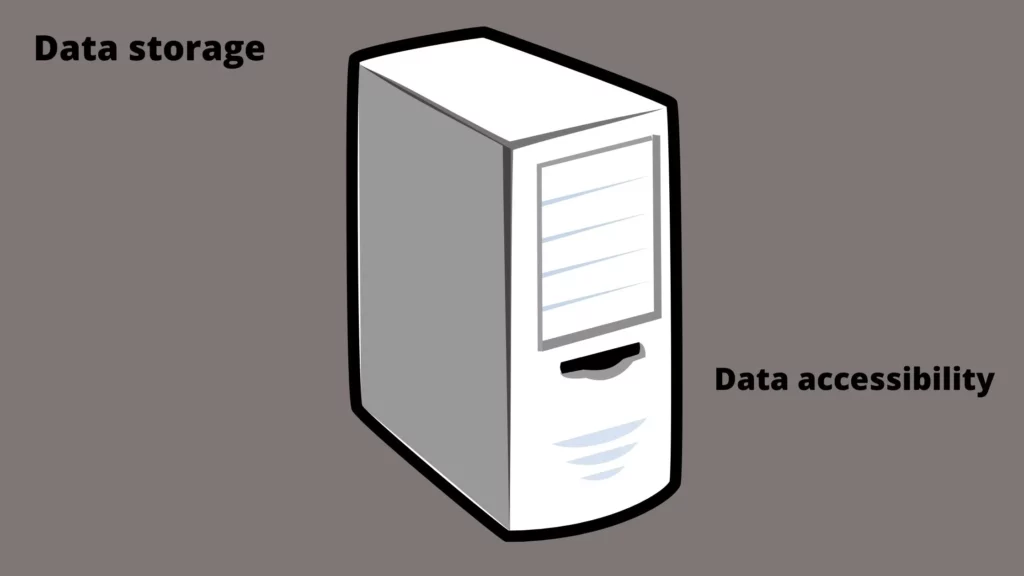 In addition to the computer itself, a server needs some kind of operating system (OS) to run on it. Windows Server 2003, 2008, and 2012 are common choices for hosting services. Some people also use Linux or other open-source OSes for servers.
Server software is needed to run on the OS in order to host a service or website. Apache is one of the most popular web servers in the world.
Apache HTTP Server is open source software and its code is available for free on the Internet. The name Apache comes from a Native American tribe in the United States, which means "people who live in harmony with each other". Apache Web Server software was developed by a group of people including Brian Behlendorf and Rob McCool at the University of Illinois at Urbana-Champaign between 1995 and 1996.
It is important for a business to have a proper server for their needs. To help you get started on the process of finding the best server for your business, we've compiled this guide to break down what you need to know.
As you now know a server is a computer designed to manage other computers and processes. They are used in almost every industry from government, education, and healthcare to businesses of all sizes.
Most servers run some kind of operating systems like Windows or Linux. They also have software installed on them that helps the users access the data stored on them. The software is what makes a server a server. Without it, the computer would just be another computer on the network.
A computer is a device that is designed to perform computations and store data. Computers are often used for many different tasks such as sending emails, browsing the internet, or playing games. The most common type of computer is called desktop computer because they sit on desks. However, there are also laptops that are smaller than desktops and usually portable so you can take them with you wherever you go.
What are the different types of hosting? Everything you need to know about server options.
What are Server Options
Server options are a very important consideration when building your website.
There are many different types of servers that a webmaster can choose from, and each has different pros and cons. Some examples of popular servers are:
Shared hosting
Dedicated hosting
VPS hosting
Cloud hosting
Colocation hosting
Managed hosting
Reseller hosting
Clustered hosting
A shared hosting server is the most affordable option for small websites on a budget. This type of server is usually hosted by someone else in their data center and oftentimes the load of the website is shared with other websites. A dedicated server, however, is a pricey but more secure option. It is set up and hosted by the company or individual who owns it, meaning it is just for you.
When shopping around for a web host, there are a few things to keep in mind:
Datacenter location.
Where the web host is located has a direct impact on how fast your site will load. If your data center is in London, for example, and you have visitors from New York, they will have to wait longer for your site to load than if it were hosted in New York. This is because of the time it takes for information to travel across long distances.
Also, keep in mind that the further away your data center is from your visitor's location, – the slower your site will load.
So if you want to optimize your site for speed, choose a web host that is close to your visitors.
The average website load time worldwide is 3 seconds. A few years ago it was 2 seconds. Now, there are many factors that influence this number and it varies from country to country and even from city to city.
So, what should be the goal of every webmaster? To get his or her website below the 2-second mark!
Now, how can you achieve this?
The first thing to do is to make sure that your web host is close to your visitors.
Where is your data stored?
You want to make sure that your website will be safe from natural disasters such as earthquakes and floods. Protect your website data from security threats such as hacking attempts. Choose data center located outside of the country. This will protect your website from rogue countries that may try to steal your information.
Server Options
A server typically refers to the physical computer or virtual machine that runs your website. It's the server's job to answer all requests for data that come from your visitors.
There are a number of different server options . Each comes with its own advantages and disadvantages.
The first option is a shared hosting plan, which is the most economically feasible option. This type of plan is perfect for users who don't mind waiting a little longer for their pages to load, as well as those who aren't concerned about having any administrative control over their servers.
The second option is a VPS (Virtual Private Server) plan, which is an ideal option for those who have the ability to manage a server but are looking for more power than that of a shared hosting plan. VPS plans also give users more control over their server configurations.
The third option is a dedicated server, which gives users total control over their server as well as access to additional administrative tools and functions.
The fourth option is cloud hosting which is a means of storing data on remote servers. Cloud hosting allows for easy access to the stored data through either a web browser or an app.
All of these options are available on the Control Panel, which offers all of the necessary tools to configure.
Shared hosting
Shared hosting is the most affordable option. This type of hosting means that you share your server with other users. The benefit of this is that you don't need to pay for a lot of extra features that you may not use on your website. A downside to shared hosting is that your site may slow down if other users are using up all the resources on the server.
Benefits of shared hosting:
The cheapest option available (with prices starting less than $1/month)
Great for beginners who are still learning how to build and maintain a website on their own (all you need to do is choose a plan, pay for it, and log in to your control panel to start building your site)
You can easily upgrade or downgrade your plan if you need more or less space
VPS hosting
VPS also known as Virtual Private Servers is a great way to get the most out of your website. They are the next step up from shared hosting, and they provide you with more control over your server.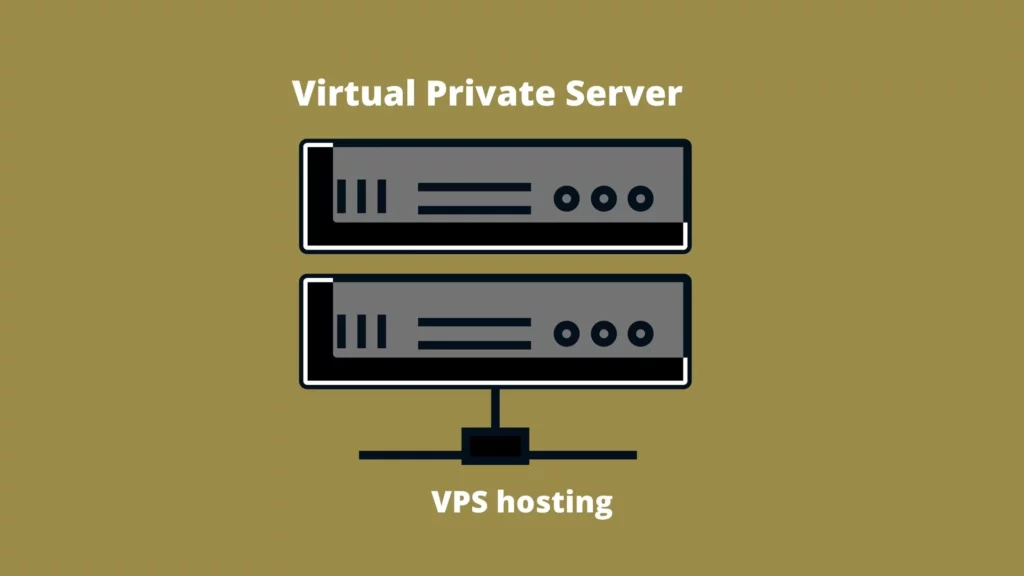 With VPS hosting, you will be able to do more on your site. You will have more disk space to store your data. Storage limitation won't be your worry in anyway.
Benefits of VPS hosting:
VPS hosting is perfect for running high performance sites. Businesses interested in eCommerce will find VPS hosting more resourceful. You will have a lot of features that come standard with VPS hosting that you otherwise would not have access to. If you want to sell items online, VPS hosting is an excellent option.
VPS hosting also offers excellent protection against spam. This is a great benefit for anyone who uses their website for business purposes. You want to protect your email addresses from spammers and scammers.
VPS hosting is the choice and up for the task. You will have the ability to choose which emails you want to receive and which ones you don't want to receive. This makes it easy for you to keep your inbox free of clutter.
When you choose a VPS hosting plan, you will have access to the control panel used to manage your account .This type of hosting gives you full control over your server. You manage DNS records and the software installed on your server. With this type of hosting, you will be able to set up as many email accounts as you want and even create subdomains for each account. This makes it easy for you to organize your email addresses and gives you complete control over your server.
With VPS hosting, you can also set up multiple websites on a single server. You can create subdomains for each website and even host multiple domains on the same server. This is ideal for businesses that have more than one site and want to keep them all in one place without paying for separate servers.
Virtual Private Servers (VPS) are a great option for businesses because they offer the power of a dedicated server at a fraction of a cost. With VPS hosting, you can get the same benefits as a dedicated server but for about one-tenth of the price.
A VPS is just like an actual physical machine in your office. It has its own operating system, hardware, and software – all of which you can control to meet your needs. This means that you have full access to, and total control over, the resources on your VPS and any software or web applications you install on it.
Dedicated web hosting
Bigger companies that need a lot of server resources go for dedicated web hosting. When you buy dedicated servers, you manage your own "slice" of server space on a server. Dedicated web hosting gives you more freedom and control over the services you provide and what software you want to use because you don't have to share it with anyone else.
It may sound like an expensive investment at first but dedicated hosting can actually be much more cost-effective solution. Dedicated web hosting will allow you to get the most out of your hosting budget, and can be more affordable than you think.
In this article, we'll go over the benefits of dedicated hosting and explain why it's a good idea to choose a dedicated server for your website.
What is Dedicated Hosting?
Dedicated hosting is the type of web hosting where you have full control over your web server, which means that no one else has access to it. With a dedicated server, you are responsible for all hardware and software management
Web hosting is the storage space that a web server needs to make files and content available to the public internet. Dedicated web hosting is a service that leases a server or computer to a customer, providing them with an entire server rather than shared resources.
Customers can use a dedicated server as they need, without having to share limited bandwidth or storage space with other customers. A dedicated server guarantees faster speeds and greater security. It is not continuously maxed out.
A dedicated server is more expensive than shared hosting, but it usually has lower latency and higher reliability.
Benefits of dedicated web hosting
In the past, people were able to get web hosting by sharing a server with other people. The problem with this is that it doesn't give your website enough bandwidth. The great thing about dedicated web hosting is that you get all the bandwidth you need. This means that your site will load quickly and won't hog up the server's resources.
Dedicated Web Hosting is a powerful and scalable internet-based hosting service that includes multiple server configurations and uses multi-tenant architecture. A dedicated hosting service differs from shared web hosting because it offers a single customer exclusive use and control of their own dedicated hardware, software, storage, and networking resources.
Dedicated Web Hosting is the perfect solution for businesses or enterprises with significant traffic and complex web applications, who need to ensure that their site does not slow down or experience downtime.
Cloud Hosting
What is Cloud hosting?
Cloud hosting is a service that enables you to store data, applications, and other resources in a remote data center.
Cloud hosting is, also, used as a backup or disaster recovery service. You can access your files at any time. It also provides your company with the opportunity to scale its IT needs up or down, depending on peak periods or seasonal fluctuations.
Moreover, it offers IT departments the ability to have greater control over the company's data. With this type of hosting, you never need to worry about hiring data center technicians or purchasing hardware in order to get more space for your files. Cloud providers will handle all of this for you.
However, there are some disadvantages that come with cloud hosting. It is a relatively new technology, and it may not be as stable as other types of hosting. If your company's files are extremely important to its operations, then it might be better to use another type of hosting.
Cloud hosting services have a variety of features and capabilities, but they generally offer the same benefits to businesses:
Benefits of cloud hosting
Security
Scalability
Flexibility
Reliability
24/7 Support
Improved Security
Budget-Friendly
Customization
Technology
Disaster Recovery
1) Security – Cloud storage providers offer advanced security features. These security features protect data from loss or theft.
Cloud storage providers encrypt data. They encrypt data before upload to the server. This way, if someone were to hack into your cloud storage account, they would not be able to access your files.
2) Scalability – Cloud hosting allows you to add more space and bandwidth as needed. If your business suddenly gets a lot of traffic, you can simply upgrade your account with the cloud hosting provider and scale up accordingly.
Your business grows and so does your website, but this doesn't mean that you need to buy new servers every time that happens. With cloud hosting, you only need to pay for the extra resources that you need.
Cloud hosting offers unlimited scalability so that your business can expand and grow without having to worry about limits on the amount of resources or services available.
3) Flexibility – The main benefit of cloud hosting is that you can access your files from anywhere in the world. You don't have to be at your office or home to get to your files, they are always accessible.
4) Reliability – Since the data is stored on multiple servers and there are redundancies built into the system, cloud hosting offers more reliability than traditional hosting. This means that you won't lose any data due to a server crash or other disaster. Cloud hosting is more reliable than traditional hosting because there are so many people using it at once, and this means that if one server goes down, your website will not be affected by it.
5) 24/7 Support – The cloud offers around-the-clock support. If you have a problem with your hosting, support team addresses it immediately.
6) Improved Security – Since you don't have to worry about the physical security of your data center, there is less chance of it being stolen or hacked into.
7) Budget-Friendly – Cloud hosting is very budget-friendly since you only pay for what you use. This means that even if your business is growing and needs more resources, you won't have to spend a lot of money to accommodate it.
8) Customization – If you have your own unique requirements, you can tailor cloud hosting to meet them. Cloud hosting is an all-inclusive service so it allows you to mix and match services from different providers. You can customize a combination of products and services that will suit your needs best.
9) Technology – Cloud hosting enables companies to utilize technology in a more efficient manner. This means that there is a greater likelihood of getting the most out of technology and keeping costs down.
10) Disaster Recovery – One of the biggest benefits of cloud hosting is that it provides businesses with disaster recovery. Businesses are able to utilize multiple data centers in different locations so that they are never without their website or IT infrastructure should one data center go offline.
Cloud hosting is very budget-friendly since you only pay for what you use. This means that even if your business is growing and needs more resources, you won't have to spend a lot of money to accommodate it.
Cloud hosting is a means of storing data on remote servers. In order to access stored data through either a web browser or an app, you need cloud hosting.
It was first created as a response to the "server load" problem. The problem arose when companies tried to manage their own servers, which led to increased costs and over-usage of server resources. Cloud hosting eliminates the need for companies to take care of their own servers. It also provides unlimited access to data storage space.
Colocation Hosting
Colocation Hosting: What It Is, How It Works, And Why You Need It.
In the world of web hosting, there are a variety of different types of services to choose from. One of the most popular (and versatile) types of hosting is colocation hosting. But what is colocation hosting, exactly? And why do you need it?
Third party owns and operates a server that houses your website or application on colocation hosting. This third party will provide you with physical space for your server as well as the necessary infrastructure, including power and cooling. In return, you will pay them for the use of their server.
A colocation hosting provider is an organization that provides physical space and Internet connectivity to companies for the purpose of housing their network infrastructure. Colocation hosting is a type of managed hosting service.
When companies outgrow the resources of their internal IT department or want to take advantage of economies of scale, they may choose to colocate some or all of their network infrastructure.
Benefits of colocation hosting:
Colocating one's infrastructure can provide a number of benefits, including: access to a higher level of security, reduced latency, improved performance, disaster recovery, business continuity planning and greater flexibility.
Managed Hosting
The Pros And Cons Of Managed Hosting: Everything You Need To Know.
Hosting your website can be a daunting task. Do you choose a shared host, or go for a VPS or dedicated server? And once you've made that decision, how do you go about managing your website?
This is where managed hosting comes in. A managed host takes care of the day-to-day running of your website, as well as dealing with any issues that may arise.
This can be a huge relief for business owners who are not experts in web hosting and who don't have the time to learn. However, it is important to understand the pros and cons.
When it comes to hosting your website, there are a lot of different options to choose from. You can go the do-it-yourself route and lease or purchase your own server, you can use a shared host, or you can go with a managed host.
Each of these options has its own set of pros and cons, and it can be difficult to decide which is the best option for you. In this article, we will take a look at the pros and cons of managed hosting, so that you can make an informed decision about which host is right for you.
There are both pros and cons to managed hosting. Managed hosting is a type of web hosting in which the hosting company takes care of all aspects of website maintenance, including security, software updates, and data backups. On the plus side, managed hosting can be very helpful for businesses that don't have the time or resources to manage their own website.
Benefits of managed hosting
When it comes to managed hosting, there are pros and cons to consider. On the one hand, managed hosting can provide a number of benefits, such as improved security, faster loading times, and more reliable performance. On the other hand, managed hosting can be more expensive than other hosting options, and it may not be suitable for all websites.
Reseller Hosting
What Is Reseller Hosting? Everything You Need To Know About This Unique Type Of Hosting
Reseller hosting is a type of hosting in which the account holder has the ability to use their allotted hard drive space and bandwidth to host websites on behalf of other people. This is a unique type of hosting because it doesn't require the account holder to have any technical knowledge or experience in web hosting.
Reseller hosting is a great option for people who want to start their own web hosting business but don't have the knowledge or resources to do so. When you become a reseller, you are essentially renting space on a server that is owned by a web hosting company.
Reseller hosting is a type of web hosting in which a webmaster purchases a hosting account and then sells part or all of their allotted disk space and bandwidth to other website owners. This can be a great way for webmasters to start their own web hosting business.
There are a few things to keep in mind when reselling hosting: first, be sure to read the terms of service for your hosting account. Many hosts do not allow their customers to resell hosting. Second, be sure to get your own domain name and set up DNS records for your customers. Finally, be sure to advertise your services!
Clustered Hosting
Clustered Hosting is a hosting solution that provides a number of benefits over traditional hosting solutions. It spreads your website's files and data across multiple servers, which makes it faster and more reliable.
With Clustered Hosting, your website will be hosted on a server that is part of a cluster. If one of the servers in the cluster fails, your website will still be accessible because your files are spread out among multiple servers. For websites that experience high traffic volume clustered hosting is also a great solution.
Clustered hosting is a term used in web hosting to describe a hosting configuration in which a group of servers work together to provide fault tolerance and high availability. Clustered hosting can be used to provide redundancy for mission-critical applications, or to improve the performance of websites that experience high levels of traffic.
The Top 10 Best Web Hosting Companies You Should Consider.
There are a lot of web hosting companies to choose from, and it can be hard to determine which one is the best for your needs. This list will help you narrow down your choices and find the perfect web hosting company for your business.
There are a lot of web hosting companies out there, and it can be tough to decide which one is the best for you. That's why we've put together a list of the top 10 best web hosting companies. These companies offer excellent customer service, reliable hosting, and affordable prices.
1. Bluehost
2. Namecheap
3. InterServer
4. SiteGround
5. WP Engine
6. GreenGeeks
7. DreamHost
8. A2 Hosting
9. HostGator
10. GoDaddy
1. Bluehost: If you are looking for one of the most popular web hosting companies in the world, Bluehost is the best choice. They offer a wide range of services, including shared hosting, VPS hosting, and dedicated servers. They also have a great customer support system, which makes them a good choice for businesses that don't have a lot of technical experience.
2. Namecheap: If you're looking for a low-cost option, then Namecheap is your best bet. They offer a range of shared hosting plans starting at $9.88/month, and they even have a 45-day money back guarantee!
Because of the huge amount of interest in this topic I wrote another article on how to speed up WordPress. I included more details about caching plugins and also gave some more suggestions for making your site faster in general.
3. InterServer: This is a good choice if you're looking for shared hosting with great customer service. They offer one-click WordPress installation, cPanel and Fantastico, unlimited email accounts, a free domain name for life, and lots of other useful features.
4.SiteGround: SiteGround is another great option for beginners. They offer a lot of features that you don't get with other hosting companies, including one-click WordPress installation and automatic site backups. They also have excellent customer support and a variety of different packages to choose from.
5. InMotion Hosting: InMotion Hosting is known for having some of the best customer service in the industry. Their website offers an easy to use interface that allows you to manage your account easily. They also offer a free website builder, so you can get started building your site right away.
4. BlueHost: BlueHost is another popular option for beginners because they offer one-click WordPress installation and automatic backups. Their customer service is known to be fast and helpful, but it's not as good as some of the other options on this list. They also have a few different packages to choose from.
6. DreamHost: DreamHost offers a wide variety of hosting options and their customer service is also excellent. Their shared hosting plans are affordable, but you can also get a managed WordPress hosting plan if you want more advanced features.
7. WP Engine: If you're looking for premium WordPress hosting, then WP Engine is the best option out there. They offer an enterprise-level platform with 24/7 support and automatic backups, but it's not cheap! It's the most expensive option on this list, but
8. HostGator: HostGator offers shared hosting plans starting at $3.96/month (for the Hatchling plan). They also offer domain registration, SSL certificates, email accounts, and lots of other useful features.
9. GoDaddy: GoDaddy offers shared hosting plans starting at $3.99/month (for the Baby plan). Their plans include cPanel, free domain name for life, unlimited email accounts, and lots of other useful features.
10. A2 Hosting: A2 Hosting offers hosting services starting at $3.50/month (for the Economy package). Their plans include cPanel, free domain name for life, unlimited email accounts, and lots of other useful features.
Conclusion
Web hosting is the storage space for your website or online content. It's a place where the website lives, and the internet connects to it. Sites that have web hosting are called 'live websites' and without web hosting, the site would be offline.